Hi, we're Betsy & Adam! We are so excited to be parents and bring a child into our family that we can love unconditionally, provide for and parent.
We've decided to adopt because it's more important to us to have a family, than to conceive a child on our own. We both come from large, loving, fun families who care deeply about us and our desire to be parents. Collectively, we've been taught kindness, good will and love. We are a loving, hard-working couple who really want to start a family and give a child a happy, healthy life, as our families have given to us.
To our birth-mother
Whatever reason you have for choosing an adoption plan, we want you to know that we don't judge you negatively. In fact, we admire you. The choice you are making is noble, brave and selfless. Know that we look up to you, as we feel you are doing a selfless act that proves the unconditional love you have for your child by wanting nothing but the best life for them. Please know we share that common ground with you and that as parents, we will always put our child's best interest first, as you are doing in choosing adoption.
Our Favorites!
Betsy: Crab Legs, Reese Witherspoon, traveling

Adam: Mint Chocolate Chip Ice Cream, John Wayne, being outdoors

Our Favorites: boating, 4th of July, cookouts, spending quality time with family and friends
Do you eat Oreos as a sandwich or eat the icing first?
Adam: Dunk them in milk, then eat them as a sandwich.

Betsy: Icing first, then dunk the cookie in milk.
A few of our favorite snapshots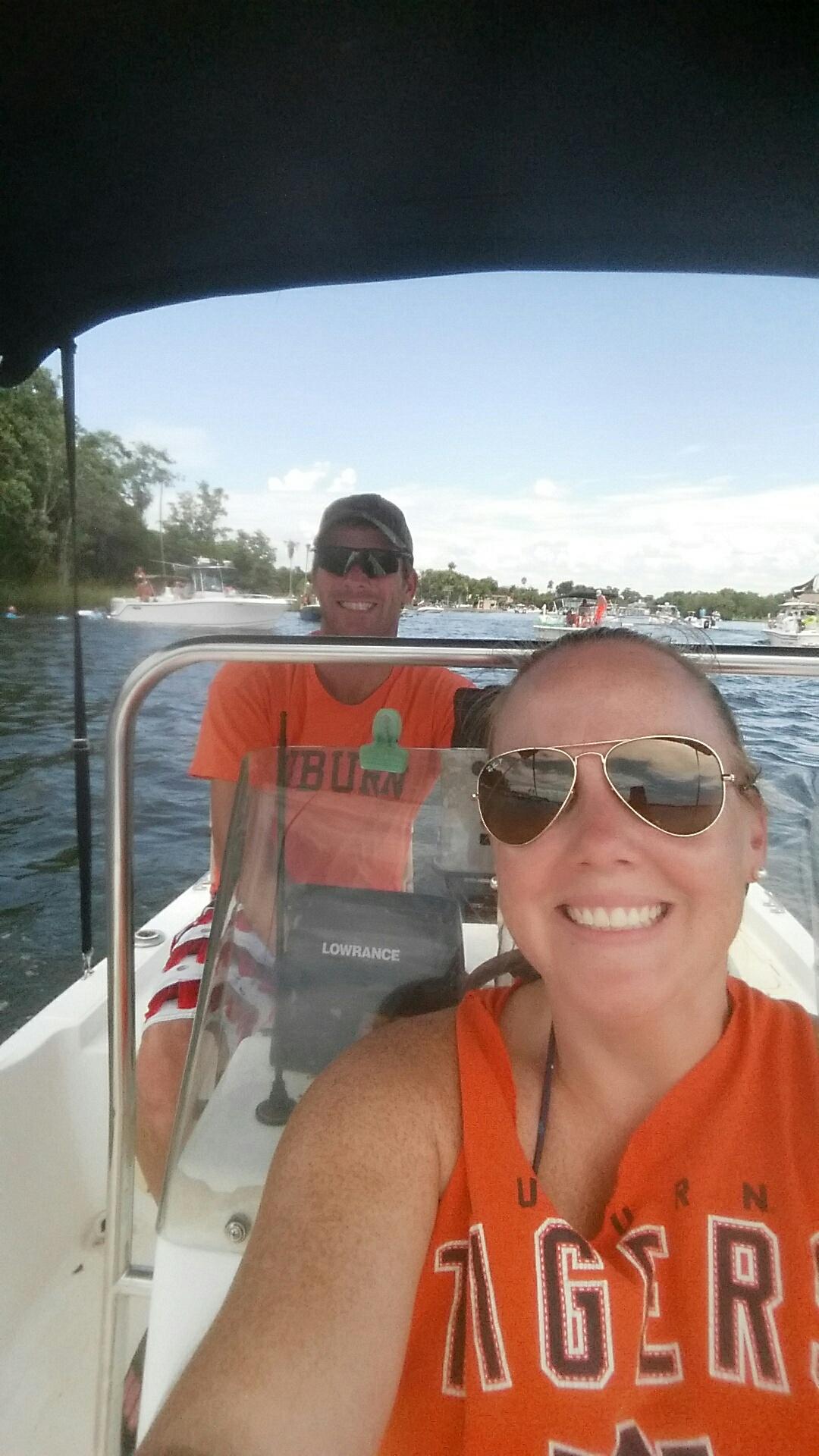 Thank you for taking the time to learn about us. Should you choose us to be the parents of your child, rest assured that your little boy or girl will live a great life. Not only do we have a ton of fun and love to give, but he or she will be showered with love and affection from two sets of very excited grandparents, a crowd of aunts and uncles, countless cousins from all ages and a stadium full of cheering friends. Your child's life will be full of smiles, giggles, adventure, laughter, learning and love. We are excited to watch them learn and grow, guiding them through a long life of happiness and giving them every opportunity to achieve greatness. We wish you all the best as you decide which family is the best fit for your baby. All our love, Betsy & Adam
Thank you,
Betsy & Adam